Once in a while, someone wants to know about ScorpionGod Lair and We're happy that someone is you at this time. So let us turn the pages of our History Book where we wrote everything about ScorpionGod Lair. Wait, you're here to read about us, not our history. 😉
We are ScorpionGod Lair!
We Provide Products & Services For a Perfect Internet Marketing
We help you to build a stable Income Stream by doing Perfect Internet Marketing with our own goodies and advices. We help you to dress your business with our Genesis Themes, We help you to boost your sales with our Services and Yes, We help you to take the right decision in your Internet Marketing business with our advices.
In short and sweet words, You're lucky to read about us, if you're in a need of starting your Perfect Internet Marketing these days.
We've been working and learning since 2008 and we've built our own business with what we learned. Now we're going to help you to do the same. There's a hidden secret that we'd like to reveal just for you.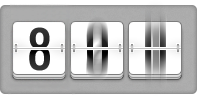 Yes! We've already helped over 800 and yet growing number of people just like you to build a Perfect Internet Marketing business. Our well-focused limited range of Internet Marketing services would help you to achieve the same success that other people achieved or beyond what they've achieved.
Website Performance & Loading Speed Optimization. – Less than 1.10 second GUARANTEED!
WordPress OnSite SEO – Boost your relevancy on relevant stuff …
WordPress Website Security – Secure your Online Business perfectly
PSD to Custom Genesis Themes – Your unique design on awesome framework » Genesis Framework.
Genesis Themes Responsiveness – Capture the Mobile Market without changing the design.
Just awesome 5 services, you can build your new Internet Marketing business with less efforts.
Want to start your Perfect Internet Marketing today?
Our Beginning of the Roll
We, ScorpionGod Lair saw this beautiful world few years ago and We're sure you'd like to know our birthday. 19th of January 2011 is our official birthday. When we started our journey, there was only one, He is Shyam Chathuranga.
In simple words, ScorpionGod Lair is a living and breathing project of Shyam Chathuranga.
Shyam started the ScorpionGod Lair while learning Internet Marketing and Blogging since 2008 August. We believe almost every beginner to blogging starts it on Blogger Platform. Because it's the free one when compared to WordPress Self-Hosted. ScorpionGod Lair started on Blogger Platform, later moved to WordPress Self-Hosted to become a serious blog.
Since then we've been improved continuously to what we are now. Everything is built by the own hands of Shyam Chathuranga by dedicating hundreds of hard working hours. It's a pleasure to work in your project with you.
Want to start your Perfect Internet Marketing today?