A coin has two sides, One side is called Head while the other one called Tail.
It tells something really valuable to you. Everything has two sides. Most of the 'Actions' has Conceptions & Misconceptions. You need to concentrate on Misconceptions little more than Conceptions …
Because, Misconceptions can destroy your Success in no time as long as you are sticking with those incorrect beliefs. That's the main reason behind the unsuccessful persons of Internet Marketing.
Therefore, I want you to be successful Internet Marketer by eliminating these 8 common and crazy online marketing misconceptions right now.

You have to take a long journey to become a successful online marketer. First you need to identify what is Internet Marketing and why it's so important in these days. After that your mindset might contain one or two of these internet marketing misconceptions.
If you really want to continue, then you've to eliminate all your misconceptions. So that you see the right thing in the right eye. You'll realize what it needs to go there.
Keep reading …
It's Easy To Do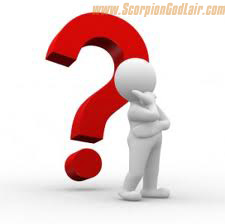 This is the worst one of Internet Marketing Misconceptions.
There is nothing easy unless you are familiar with it.
So don't be fooled by this misconception. I know you won't!. It's not easy to earn money online. Does it easy to earn money in offline business? Ya, It is too Hard!. If you want to create your Living Income stream from Internet Marketing, Then it will never be easy.
Where there is Passion, Success is few miles away. Add your Passion a bit to your Internet Marketing efforts. It will make the hard working hours tasty.
Everyone Can Be An Internet Marketer
Can everyone start a real world business and make it run longer time? No not everyone. You can start a business easily, but managing it will be tough without a good knowledge about what you are doing.
You need to learn Internet Marketing and if you're doing a blog, then you have to know what you're writing in that blog. Simply, Knowledge is the Gateway to the Service. Whatever, you're going to do – Blogging, Selling a product – Just learn it, read it, research it.
Must Invest In The Start Up
This is totally incorrect, I built this website without spending any money. I earned money online by Freelancing, never invested in anything from my home to build this website. Yes, I spent money which I've earned from freelancing to buy hosting and domain.
Today, starting a blog can be done totally free at cost. So investing money for your blog is not an acceptable action. You can move your blog to your own hosting later.
Thought It, Doing It
Doing something as soon as you get an idea can be dangerous. It's always good to evaluate the idea, how realistic the idea?, is it achievable? etc.
If you just got a hope of starting a blog, don't start it right today. Come up with a fine plan to achieve it – Blogging. Following that plan you create above will give you results faster than when you don't have a one. There are less chances to fail, when you have a great plan.
Collecting Email List Instantly
Email list is the most wanted back-end asset of your blog. Your money is in there. But how you need to get it? Definitely, not by using a software to collect emails, but by getting their email with their appeal. Most popular method to collect emails is to do an ethical bribe – Offering something valuable in exchange for their email.
Collecting emails using software is silly and will not bring you a quality list which will buy from you or even visit you.
But your correct email subscribers won't be like that all time. They know you, they are all interested your info and products and the best thing is they are filtered with a funnel called Interest plus Trust!
Started To Monetize Right At Launching
It's not worthy to monetize your blog since your launch. At least this is true for 99% of the new bloggers. Normally, most new bloggers don't publish more than 5 Posts on their blog at the launch. As such instance your blog is not complete and it's not the best time to monetize the blog.
However, If you're belonging to that rare 1%, you may have planned how it all should appear perfectly. This 1% always launch their blogs after Completing them. Because they have planned everything perfectly, so they can monetize since the beginning.
It Is Enough Little Hours
Another totally wrong fact! You have 24hours a day and you'd feel 24 is not enough for your work. But that is not a valid reason for minimizing the hours you put on to your Online Business.
Learn to manage your 24hrs perfectly and then you'll feel it is more than enough. Is it easy to wait 1hr to eat when you're feeling hungry like a bear? No! It'll be the hardest hour you spend in the day.
Try to dedicate at least 5hrs per day to your Online Business, since there are tons of things to do such as Reading, writing, Designing, Publishing, Sharing and what not! If you want to do this by few hours that will be a wastage of time.
Spamming The Social Networks
One of the common mistakes and misconception among beginners. They are promoting their business through social networking sites like Facebook, Twitter and Google+.
Mentioning your blog everywhere even it is relevant or irrelevant is not a good action. You don't need to become a spammer, right? It doesn't hurt your blog when it's relevant, but it does when it's not relevant.
Create a plan for your Social Media Marketing and stick to it. Spamming social networking sites mean you're cutting down your reputation and authority.
Next Internet Marketing Misconception
Oh yea! Is there 9 Misconceptions even the title said 8? No! It's true in the title and this time I want to hear what were your misconceptions.
Perhaps, you saw another big internet marketing misconception which is needed to be in this list. I'd like to see it.